2012-05-20 10:29:53
评论
823次浏览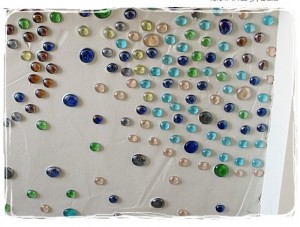 Maybe you want to decorate your garden or you are engaged in related businesses. You will be used in the terrazzo glass, then where can we  buy cheap and High quality terrazzo glass.- China! Export all kinds of terrazzo glass and glass chippings business reputation best of  Yantai ,China Kingstone!
Web site:    http://www.chinakingstone.com
Manager:  Maneger Zhao
mobile:0086-13963811767
E-mail: yantaistone@aliyun.com
MSN: yantaistone@hotmail.com
About China Yantai  kingstone:
We,YANTAI KINGSTONE, located in Shandong China. Specialized in producing and exporting natural stone products from China.
Our main products are Countertops,floors, walls, pavings,  Kerbs,Column Sculptures, Pebbles, Granite chippings or glass chips for interior and exterior which are made of granite, limestone, sandstone, marble, slate from China.
With the rich stone material resources,skilled workers, and relatively lower labor cost, we can offer you competitive price, high quality and seaworthy packing and in time delivery for all types of stone products.
Our principle is "sound reputation, excellent quality, mutual benefit and jointly development".
KINGSTONE is our registered trade mark in China.
We hope to have the opportunity to cooperate you.
Of all the building materials in the world, healthcare and environmental protection building materials should be healthy -- buildings constructed with such materials to prevent illness and promote wellness. Healthy building materials not only benefit the health of their owners, but also their friends and neighbourhoods and the natural environment.[/color]
[color=#4169E1]Yantai Kingstone Imp. and Exp. Co., Ltd. is specialized in producing and exporting such healthcare and environmental protection glass products for terrazzo and exposed concrete coating, flooring ornament ,countertop ornament and natural stone building in Shandong of China.[/color]
We are chiefly engaged in providing you with glass products, including newly- made and recycled glass,transparent glass and opaque glass and stone,quartz, mother of pearl chippings, with more than 40kinds of colors and styles.
Our products also include glass granulate, glass chips, glass chippings, glass pebbles, glass beads, yellow chippings, colorful sands, marbles, glass marbles, crushed glass, g;ass cullet,broken glass,all sided mirror chips,mirror chippings,glass marble, glass stone, glass blocks, glass chippings, recycled glass, broken glass, glass factory, glass products, marble sand, marble chips, Yantai glass, Shandong glass, China glass, glass factory, real color glass, natural color glass, transparent glass, decorative glass, coating glass,colorful glass, concrete glass, pool glass, green glass, light blue glass, cobalt blue glass, red glass, yellow glass, turquoise blue,golden glass, brown glass, aqua glass,aquamarine glass,black glass, white glass, orange glass, crystal glass, opaque glass, beads glass, glass pearls, dark green glass, purple glass, orange glass, amber glass, opaque glass, crystal glass, MOP chips, shell chips, mother of pearl chips, mother of pearl chippings, cultured pearled shell, terrazzo flooring,exposed aggregates road, swimming pool flooring,garden and landscapes decoration and ornaments etc..
With rich material resources, advanced equipment,skilled workers, and relatively lower labor cost, we can offer you competitive prices, high quality products, seaworthy packing, timely delivery and considerate services.
Please sincerely welcome businesspersons from all over the world to visit us and view our website of  http://www.chinakingstone.com
E-mail: yantaistone@aliyun.com
Mobile: 0086-13963811767